Bell Buoys and Windchimes...
All of the items featured below are not available on MyWBU.com/niantic.
Call the store (860) 739-7302 to purchase any of these for either Curbside Pickup or Delivery.
We realize that they need to be heard in order to appreciate them. We'll gladly bring them out to you curbside for a listen. If you have any questions, give us a call at the store.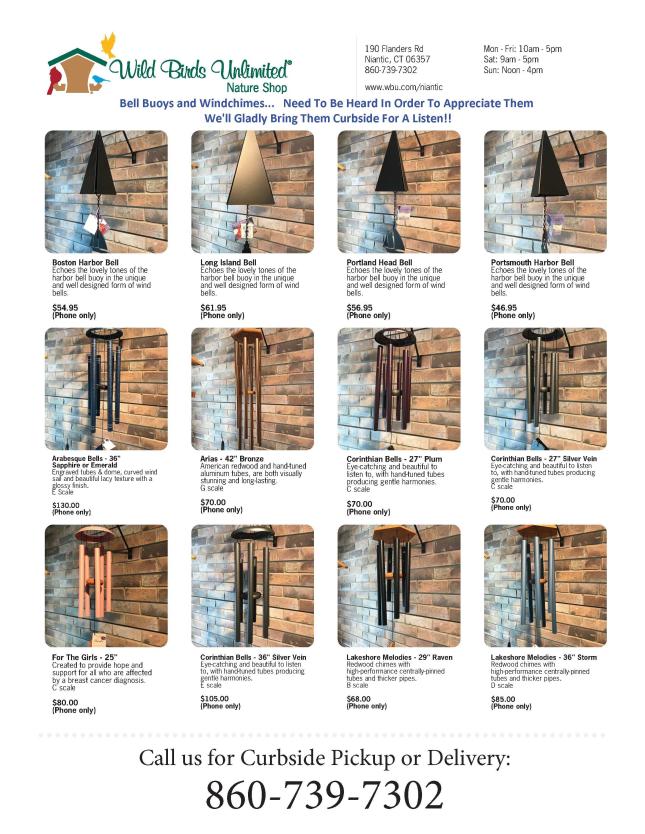 North Country Wind Bells® is "proudly a Green Company"! All steel is over 60% recycled. Many unique and conscientious processes are used so as to preserve nature's beauty that inspires the folks at North Country Wind Bells® in creating their memorable work.
We carry some of their Bell Buoy Series™ and Lighthouse Bell Series™
They make perfect gifts for weddings, birthdays, house-warmings, Mother's and Father's Day as well as a favorite over Christmas and Holiday Seasons!
Family Crafted in Maine with quality and passion!