The Connecticut Audubon Society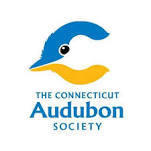 The Connecticut Audubon Society conserves Connecticut's environment through science-based education and advocacy focused on the state's bird populations and habitats.
Founded in 1898, the Connecticut Audubon Society operates nature facilities in Fairfield, Milford, Glastonbury, Pomfret, Hampton, and Sherman, a center in Old Lyme, and an EcoTravel office in Essex.
Connecticut Audubon manages 20 wildlife sanctuaries encompassing almost 3,300 acres of open space in Connecticut, and educates over 100,000 children and adults annually. Connecticut Audubon is an independent organization, not affiliated with any national or governmental group.
Connecticut Audubon Society's scientists, educators, citizen scientists, and volunteers work to preserve birds and their environments in Connecticut. Their work includes sanctuary management, advocacy, environmental education and activities at their centers, scientific studies, and their annual Connecticut State of the Birds report.
In 2019 their State Board of Directors made a commitment to advancing the organization's diversity, equity, and inclusion with the following resolution: Be it resolved that The Connecticut Audubon Society is committed to diversity, equity, and inclusion practices in the organization at all levels.
For more information, click here.
For more information on the Roger Tory Peterson Estuary Center in Old Lyme, click here.