190 Flanders Road
Niantic, CT 06357
Next to A-1 Auto Center

(860) 739-7302
Serving You Today Until 5:00 pm
| | |
| --- | --- |
| Monday | 10:00 am - 5:00 pm |
| Tuesday | 10:00 am - 5:00 pm |
| Wednesday | 10:00 am - 5:00 pm |
| Thursday | 10:00 am - 5:00 pm |
| Friday | 10:00 am - 5:00 pm |
| Saturday | 9:00 am - 5:00 pm |
| Sunday | 12:00 pm - 4:00 pm |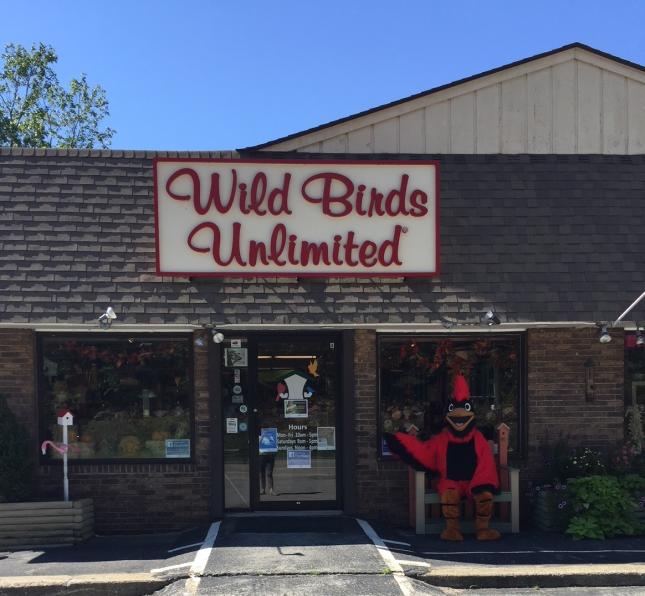 Dave & Karen Hughes Franchise Store Owners
View Our Store Site
Wild Birds Unlimited Open Once Again for Safe In-Store Shopping
To say that the last few months have been unusual would be an understatement. Throughout this time, we were happy to be able to serve you in a limited capacity and sincerely appreciate your support of our locally-owned small business.
Today, we are thrilled to announce that our showroom is open once again for in-store shopping! We can't wait to see your smiling face/eyes (under a mask) in person once again.
We want you to know that our top priority will be to provide a safe environment for you and for our staff. For the foreseeable future, a few things will be different in the store and we appreciate your patience as we all get back to feeling "normal" once again:
Use of PPE: Everyone must wear a face mask/covering upon entering. We are following the rules set forth by the state to reopen. We want to ensure that our customers and staff are staying safe and protected during these times.
Sanitizing Stations: We have hand sanitizer provided for your use when you first come in the store and also at the checkout counter. We ask that you use it to help prevent the spread of the virus.
Social Distancing: Please join us in following the CDC's current social distancing guidelines, maintaining a distance of 6' from others whenever possible. You will notice that we have placed 'Perch Here' circles on the floor as a reminder to all of us. To help ensure proper distance between shoppers, we must limit the number of customers allowed in the shop at a time to 4.
Store Cleaning Policies: During daily operations, our staff will use disinfectants to clean high-tough areas such as door handles and near the checkout counter on a regular basis. A more thorough cleaning will occur each night.
Check Out: Contactless payment is encouraged (cards or checks). Our credit card terminal has been made signature free since early March to make it easier for all. We have installed a protective barrier at the register to protect our staff and you, our customers.
If you're not yet comfortable shopping in-store, you can keep your feeders filled by ordering online at MyWBU to have items delivered or to arrange for curbside pickup Or, just call us at us at (860) 739-7302.
Until we meet again, we wish you peace and good health.
Sincerely,
Dave, Karen, Heather and Kai
---