In Store Event - March 18th
Join us for a program...
Creating Bird Friendly Habitats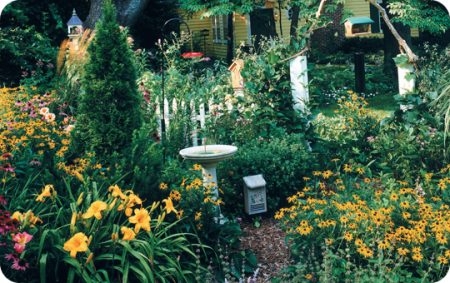 This is a joint program with
Connecticut Audubon Society's Roger Tory Peterson Estuary Center
CANCELLED DUE TO COVID-19 CONCERNS - TO BE RESCHEDULED
Date: Wednesday, March 18th
Time: 6 to 7 pm
Location: Here in our store
We ask that you register for this event.
Register with any sales associate, email us or call.
[email protected] (860) 739-7302
Do you have a refuge in your own backyard? Having bird friendly habitat will improve the lives of birds and other wildlife. Anyone can create a welcoming haven for local wildlife. Turning your yard, balcony container garden or work landscape into habitat to attract birds, butterflies, and other neighborhood wildlife is fun, easy, and can make a lasting difference.
Come learn about the four elements of a backyard refuge.