October Guided Paddles with Blackhall Outfitters
Join the RTP at Blackhall Outfitters in Old Lyme for their October Guided Paddles. Cost is $75 and includes kayak rental. Participants must be 12 years or older.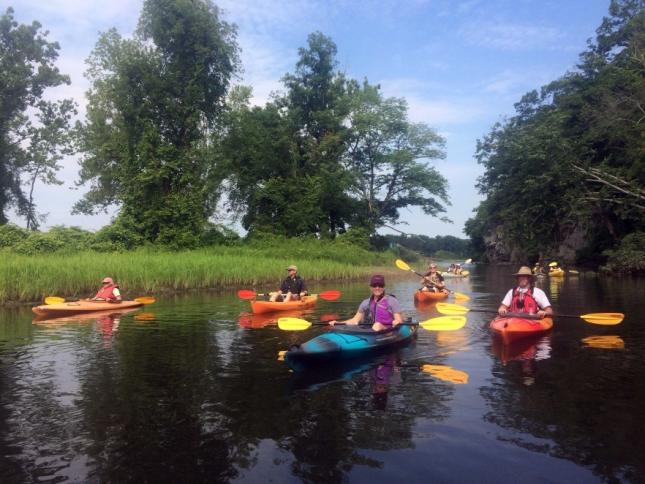 Fall Migration Guided Paddle
Saturday, October 12, 8 - 10:30am
Join a teacher-naturalist from the RTP Estuary Center as we observe shorebirds, songbirds and more as they journey south. Binoculars recommended! Before we begin our paddle we will learn some techniques in identifying bird calls and behaviors.
Testing the Waters Guided Water Quality Paddle
Saturday October 19, 10 - 11:30 a.m.
Learn to use water quality equipment including hydrometers and data collection devices as well as how to ID aquatic invertebrates. During our guided paddle we will collect water samples to study once back on shore.
Wildlife Observation Guided Paddle
Sunday, October 27, 10 - 11:30 a.m.
Experience local wild life up-close with a teacher-naturalist from the RTP Estuary Center! Discuss how different animals prepare for winter as well as how to ID the many different aquatic and terrestrial animals that make the southeastern Connecticut shoreline their home.
October Guided Paddles with Blackhall Outfitters