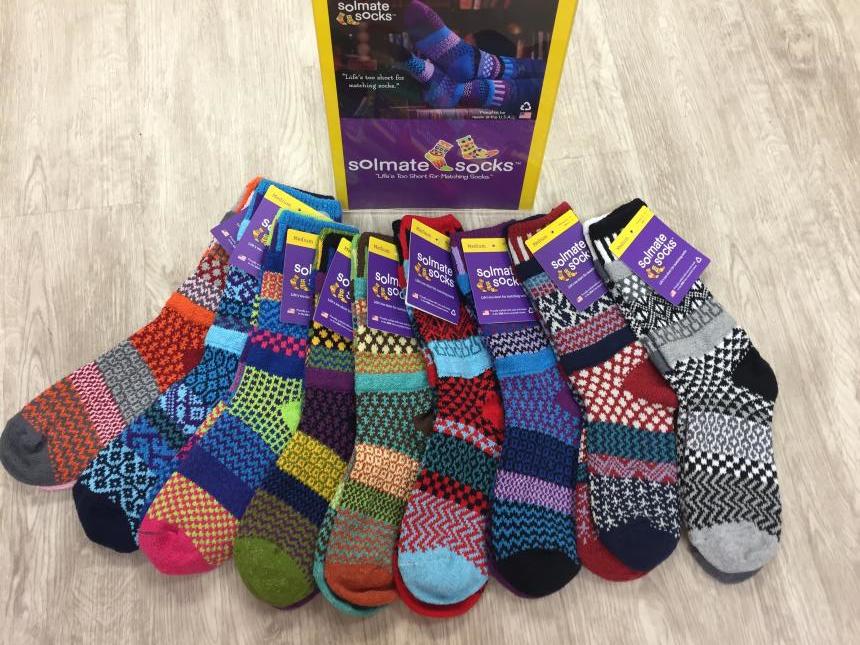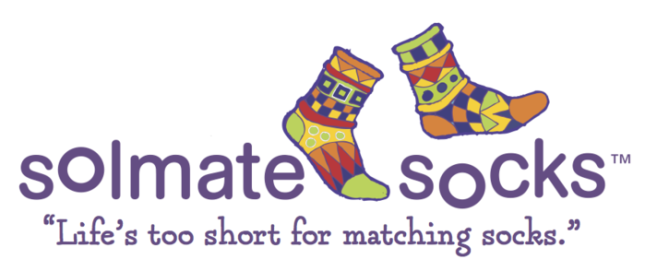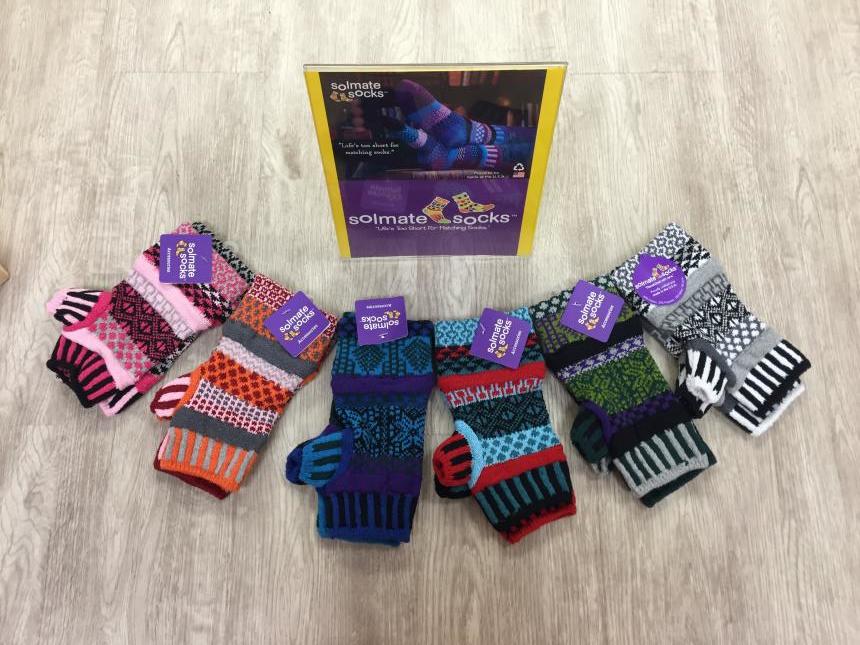 LIFE'S TOO SHORT FOR MATCHING SOCKS
Made in the USA and Eco-Friendly!! Solmate Socks are proudly made in the USA at small, family-owned businesses in Oregon, North Carolina, and Vermont. They are knit from recycled materials certified by the Global Recycling Standard and Oeko-Tex that are free from harmful substances.
A little something fun for your feet and hands!
The mismatched colorful socks are great for adults. Whether you wear them all day at work or snuggled up on the couch at the end of the day.
The mismatched fingerless gloves are sure to keep your hands warm this fall/winter!
A pair of Solmate Socks is a unique gift that's sure to bring a cheerful smile to everyone!