Estuary Explorations 2019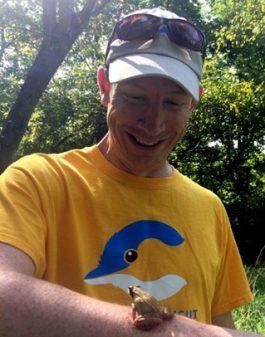 Join RTPEC Conservation Biologist Jim Arrigoni for the third year of Estuary Explorations. Explore local habitats, discover wildlife and use scientific field gear to collect data! Estuary explorations is a monthly program offered April through November and focuses on the lower Connecticut River environment. Each session will conclude with a brown bag lunch and ecological discussion highlighting the plant and animal life encountered. Don't forget to bring your sunscreen, bug spray and binoculars! Suitable for ages 16 and up. For more information on the locations click here.
$15 for students, $30 for members, $40 for non-members
Saturday, November 2, 9 a.m. – Noon ~ Mt. Pisgah, Durham
Journey up the river to the south easterly-most headwaters of the Connecticut River to the Pitch Pine and Bear Oak-clad summit of Mt. Pisgah. Various species of hawks, vultures and Common Ravens are easy to spot from this high vantage.
Register here
Saturday, November 23, 9 a.m. – Noon ~ Oswegatchie Hills Preserve, East Lyme
Fall foliage will be on display at this coastal forest that spans rocky ridge tops with stunted Pitch Pines and Bear Oaks to deep, rich soils hosting tall specimens of many species of Oaks, Hickories, Maples and Birch.
Register here.
*Rescheduled from October 12